Halo teman2 di kesempatan ini saya akan merekomendasikan keyboard wireless dengan layout 65% harga dibawah 1jt, mungkin di antar kalian sedang mencari keyboard mechanical yang wireless dengan layout 65% untuk bermain game atau sekedar ngetik santai namun kalian terkendala dengan harga. di sini saya akan merekomendasikan keyboard yang tak perlu di mod lagi dan udah ganteng bawaan, rekomendasi ini saya dapatkan dari grup IMKG jadi ga asal, tau sendirikan grup facebook tersebut banyak sesepuh penghobi keyboard, tanpa panjang lebar mari kita langsung saja ke rekomendasinya beserta spek lengkapnya juga :
vortex gt8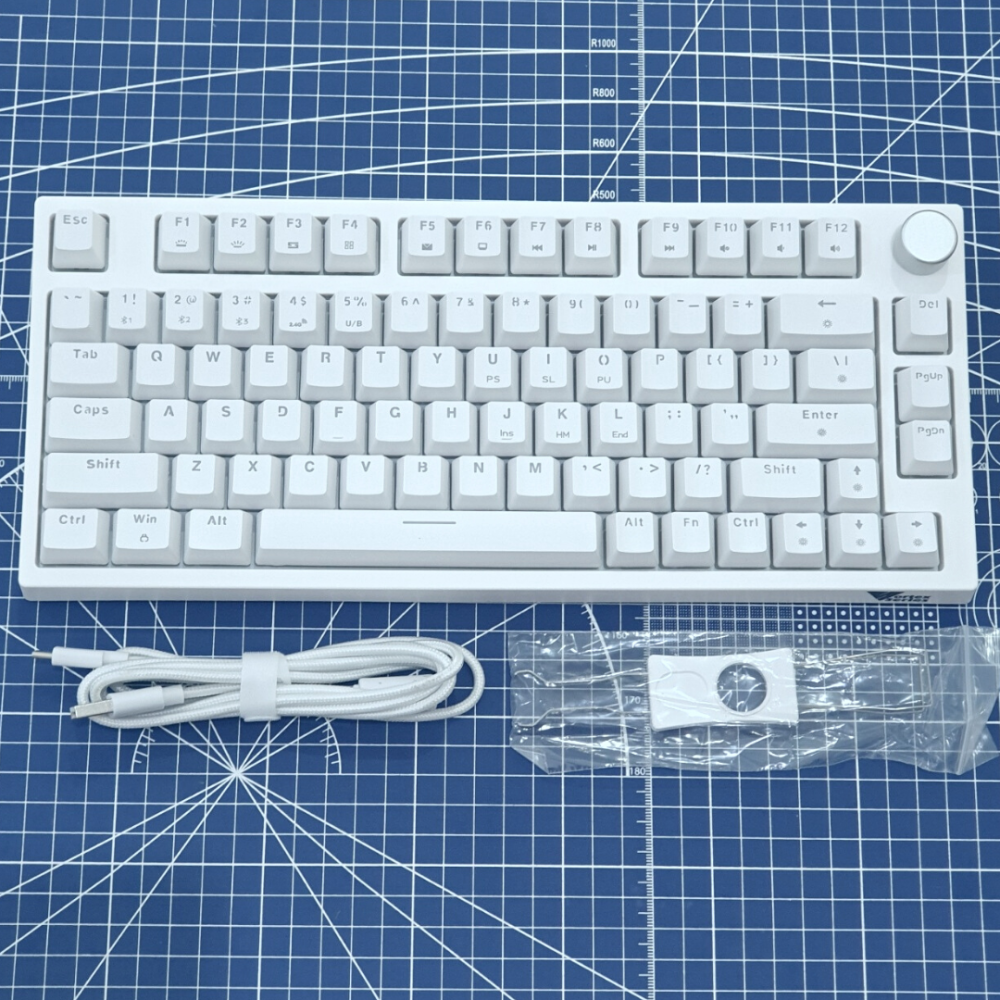 – Hotswappable Universal 5 Pin Switch South Facing PCB
– Outemu Switch 50 Million Clicks Lifetime
– OEM Profile, Abs Keycaps With Elegant Font
– Rotary Aluminium Knob (Programmable)
– 3 Mode Of Connection (Bluetooth 5.0 Up To 3 Device, 2.4 GHz Wireless Dongle, Wired)
– Battery 2200mAh (1 Month Warranty)
– Mac OS Mode ( FN+L_alt ) *Download the patch on website first
– RGB Programable Lightning, and Music Rhythm
– Full Keys Anti Ghosting
– Upgraded Stabilizer
– Include Eva Plate Foam & Case Foam
– Braided Cable Type C Connector
– Solid Body Build
– Free Keycaps Puller & Switch Puller
– Software & Patch Available On Our Website www.vortexseries.net
– 1 Year Warranty VortexSeries
Royal Kludge Rk68


Seri Keyboard Terbaru dari ROYAL KLUDGE
65% Layout seperti Keychron K6 dan lebih canggih karena ada software untuk grup macro dan RGB per Key
Tersedia 3 mode berupa Wired, Wireless dan dongle 2.4 GHz
FITUR UNGGULAN SERI INI
1. 65% Compact Layout Size : 310 x 101 x 39mm
2. Macro 3 Layer Grup bisa di set per key dari software
3. Bluetooth 5.1 up to 5 device
4. Batre Besar 3.150mAH (bisa 5 – 8 hari pemakaian)
5. Incline Ergnomic Design (9.5 derajat)
6. Removable Case luar, jadi keyboard bisa frameless dan floating
7.Dongle 2.4 GHz
Spesifikasi
Type : RK68 / RK837
Keys : 68Keys
Backlight : FULL RGB Per Key Custom
Batre : 3.150mAH up to 5 – 8 days
Bluetooth ver 5.1 Up to 5 Device – Stabil
Size : 310 x 101 x 39mm
Switch Brand : RK
Akko 3068B


– SUDAH VERSI plus+V2 TERBARU
– With the updated Akko Beken Plus multi-modes solution with BT5.0/2.4Ghz/Type-C All-in-One
– 5-Pin Hot-swappable(except for Number 1/2 that are 3-pin due to bezel angle of Type-C connector)
– 5-pin Gaming Socket with up to 2000 Cycles
– Comes with both Plate Foam and Case Foam
– RGB Backlit
– 1800 mAh Battery
– Programmable with Double Shot PBT ASA Profile Keycaps
– With 20 Pcs of Extra Novelty Keys
Specifications :
Switch Akko CS Jelly Pink/Akko CS Jelly Purple
Interface Wireless/Bluetooth/USB Type C
Macro Akko Macro V1.0
N-Key Rollover Supported
Disable Winlock Supported
Backlit RGB backlit
Hot-Swappable Yes
General
Model 3068B Plus
Dimensions 316*107*39mm
Weight Approximately 0.7KG
Material PBT Material
Profile ASA
Printing Technology Double-Shot
Side-Printed N/A
Nah itu lah Rekomendasi keyboard wireless dengan layout 65% harga dibawah 1jt Semoga dengan postingan ini kalian tidak kebingungan lagi mencari keyboard wireless harga yang masih terjangkau tentunya, jika sekiranya artikel ini bermanfaat jangan sungkan untuk share ke social media kalian ya teman2.